This article is part of an IT Career News series called Your Next Move. These articles take an inside look at the roles related to CompTIA certifications. Each article will include the responsibilities, qualifications, related job titles and salary range for the role. As you consider the next move in your IT career, check back with CompTIA to learn more about your job prospects and how to get there.
If you like to make sure everything is secure and have an interest in monitoring and preventing security breaches, then a job as a network security analyst could be for you.
What Is a Network Security Analyst?
A network security analyst designs, plans and implements security measures to protect data, networks and computer systems. They are also in charge of preventing data loss and service interruptions.
Other duties may include the following:
Staying up to date on recent intelligence and emerging threats
Knowing hackers' methodologies, in order to anticipate breaches in security
Researching new ways to protect a network
Testing and implementing network disaster recovery plans
Installing various security measures, like firewalls and data encryption
A network security analyst also analyzes traffic to identify anomalies. The role of network security analyst varies depending on company size; they are generally part of a larger IT team.
This position needs a person who is self-driven, an analytical thinker and a problem solver. Network security analysts must also have exceptional planning and project management skills. Beyond the necessary technical knowledge, a network security analyst needs to have stellar communication skills and be able to break down complicated ideas into language that anyone can understand.
Sample Job Posting for Network Security Analyst
Looking at a recent job ad from a large defense contractor for a cyber network security analyst, we find a broad range of skills. The candidate must know network and security administration, plus secure network monitoring to identify threats, attacks and vulnerabilities and mitigate them. This need for administration and analysis skills places the job role around the 3- to 4-year level of a typical cybersecurity career.
According to the job ad, network security analysts must be able to perform a wide variety of tasks. Among the largest is performing technical analysis on various cybersecurity issues, specifically network activity and data.
Here are some of the other things a candidate should know:
Network flow (i.e., netflow) or related forms of session summary data
Signature-based intrusion detection system (IDS) alert/event data
Full packet capture (PCAP) data
Proxy and application server logs (various types)
These are typical continuous security monitoring activities performance by security analysts, in addition to network and security administrator skills.
The job ad also requires candidates to "identify, extract and characterize network indicators from cyber threat intelligence sources, incident reporting and published technical advisories/bulletins." These are standard tasks required of a threat intelligence analyst, which is a subset of the information security analyst job role.
Threat intelligence is a fast-growing skill that requires analysis of threat information to identify and mitigate threats before they impact your networks and systems.
How To Become a Network Security Analyst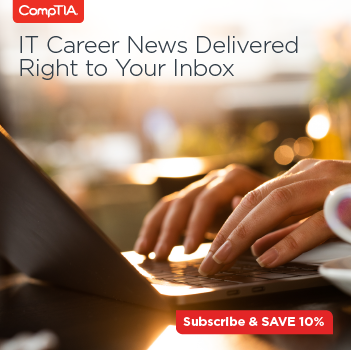 Many companies hiring a network security analyst are looking for someone with professional experience developing and implementing new security systems, security programs, protocols and maintenance of existing systems. Continuous security monitoring and threat intelligence skills are also needed.
A bachelor's degree in computer science, cybersecurity, programming or a related field is definitely a plus, but experience could be used in lieu of a degree. IT certifications like CompTIA Network+ and CompTIA Security+ prove that you have the skills to be a network security analyst.
Check out the CompTIA Career Roadmap to see what other certifications can help you become a network security analyst.
The Details
Network Security Analyst Salary Range
According to the U.S. Bureau of Labor Statistics (BLS), a network security analyst makes between $57,810 and $158,860 with a median annual wage of $99,730.
Network Security Analyst Job Outlook
Demand for network security analysts is very high. The BLS predicts employment growth of 31% by 2029 for all information security analysts, including network security analysts. This will mean an additional 40,900 additional jobs.
Job Titles Related to Network Security Analyst
Information security analyst
Cyber network security analyst
Vulnerability tester
Will your next move be DevOps Engineer? If so, download the CompTIA Security+ exam objectives to learn more.